I have used the SDS011 for PM and DHT22 for temperature/humidity for about two years. Since the beginning of November, the SDS011 sends implausible values, practically 0. A restart does not bring anything, a longer break also nothing. The fan continues to run, the measurement cycle remained unchanged. No connection problem, sensor is accessible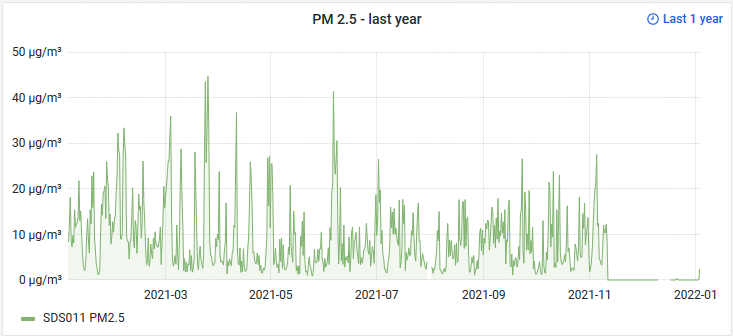 .
So I have now installed a new sensor, works again with plausible measurement results: how to increase the life? Or was I just unlucky?
Second point: the DHT22 is useless for humidity measurements, always shows 100% in winter. The same with a replacement sensor. A BME280 solves the problem, I have done the same with the exchange of the SDS011.