Recently we already discussed a part of this : when one hast two T sensors, of which the second is within the sensor enclosure.
In such a case the 'internal' sensor is 'too hot', because of the electronics dissipation, and the very reactive folks here already published an update to somehow cancel that second wrong reading.
But I found that in my specific kit (others may not be like that) even the external T sensor is really biased by the thermal dissipation from the inner electronics.
It is very significant indeed, as soon as one compares with a basic thermometer : a matter of more than 1°C.
This comes from the fact the T sensor, even inside its nice grey external tube, happens to be in the 'output flow' from the particle sensor and electronics.
Indeed the particle sensor sucks air through the other tube (the black one on the side), and this sucked air has no way to get out other than through the grey T tube, as everything else is water-tight.
So, all the air heated by the electronics flows around the T sensor. Result : ~+1°C.
What I did is the following :
create some venting holes in the enclosure, through which the heated air will get out. I did it on the transparent cover, aware that this will cancel the water-tightness*, see picture 1

close the air leak through the grey T sensor tub : this I did very simply with some basic cotton, as you can see on picture 2.
The result is striking : the measured temperature now is 1°C lower, and perfectly in line with both my basic thermometer and the city T measurement close to here.
picture 1: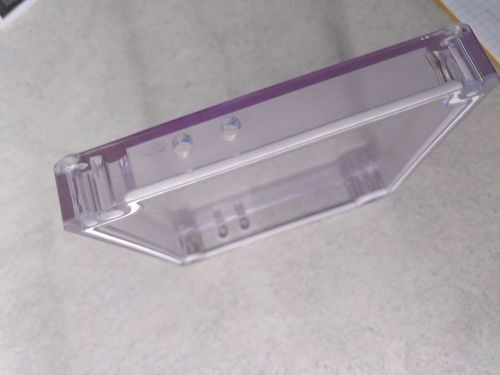 picture 2: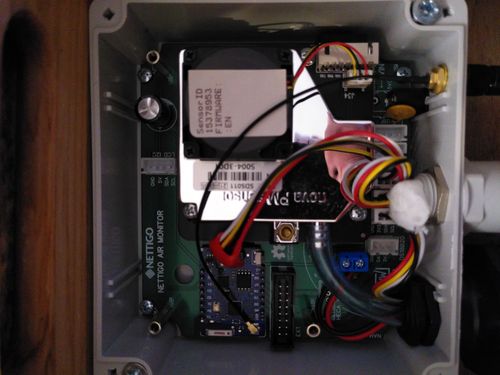 (*) you may want to drill somewhere else, and/or to protect the new holes from water -for me this way was OK because I have a small casing around the detector, open but with a roof, so no water