Hello,
I bought a development board IoT ESP8266 Lua NodeMcu V3 WIFI ver 0.1 modul, installed the drivers from sestavení - postav si svůj vlastní senzor vzduchu 💨 and i can't flash the firmware.
The utility displays an error: Cannot configgure port, something went wrong. Original message: PermissionError (13, None, 5)
I connected the board using the Arduino IDE: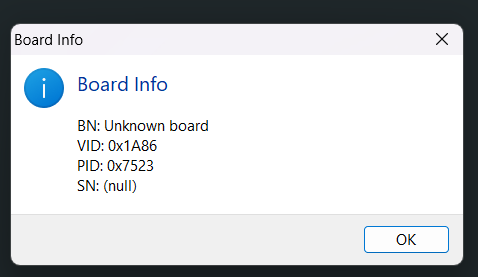 I tried two USB cables on two devices, the situation is the same. Does anyone have a solution to this problem?
Thank you
OS: Windows 11 22H2
airRohr firmware flasher: 0.3.2 x64
Arduino IDE: 2.0.4