Hi everyone, I'm quite new to this world, but really fashinated.
I would like to build some stations and put them outside variuous houses : mine, parents, friends and so on

Since I'd like to to buy some sensors, and pay my myself, I'm doing a bit of search, and I've noticed that on amazon / ebay are available some SDS011 kits , that are a little bit cheaper, but I can't understand if they are fully compatible.
here an example (there are various kits from various sellers)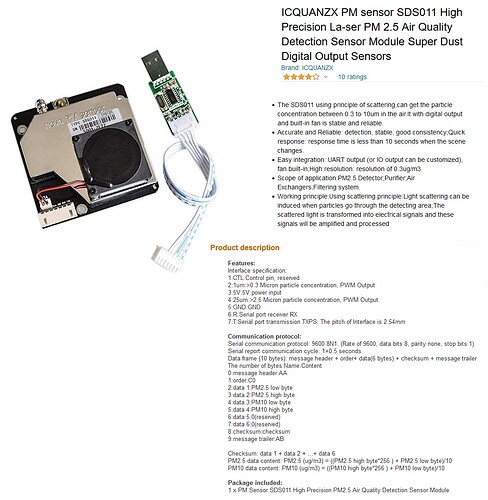 Could anyone help me ?