Hello,
I've just finished designing and printing an outer case, as I couldn't find a suitable model.
I voluntarily left aside the NodeMCU ESP8266 which will remain warm and will be connected to the external box via a RJ-45 cable.
The air inlets and outlets can be protected by a screen to be glued in the provided places, which are removable to facilitate the cleaning.
This is what it looks like: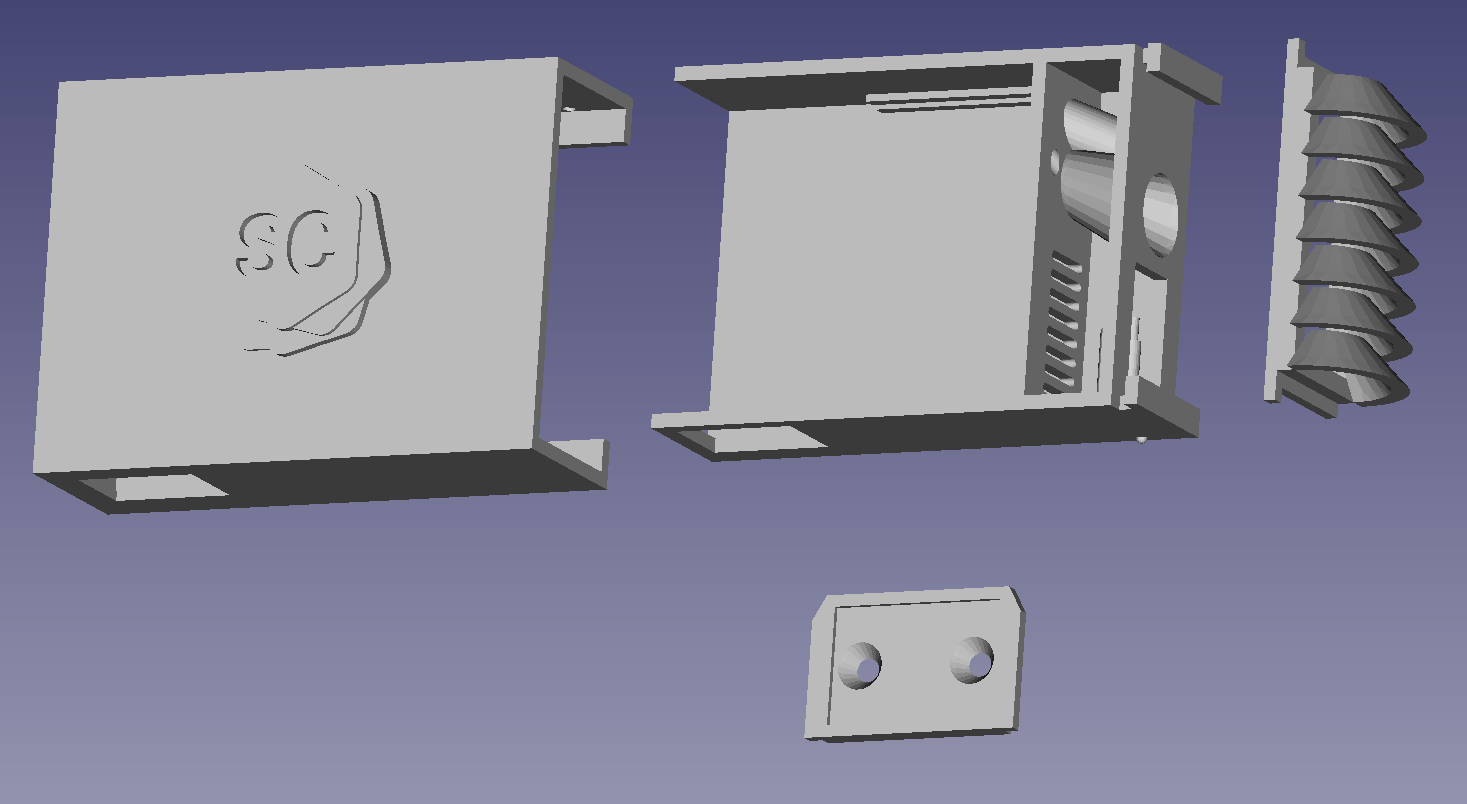 the DS011 Fine dust sensor is inserted on the left,
the BME280 6-PIN is positioned at the bottom right.
What do you think?