I am running an airrohr (SDS011 & SPS30) and a nam (SDS011) in my garden. When assembling those I found that different SDS samples would yield quite different PM results. It's pure luck that the results of the SDS011 which is installed in the airrohr are really close to the data of the next official PM station (about 4km away):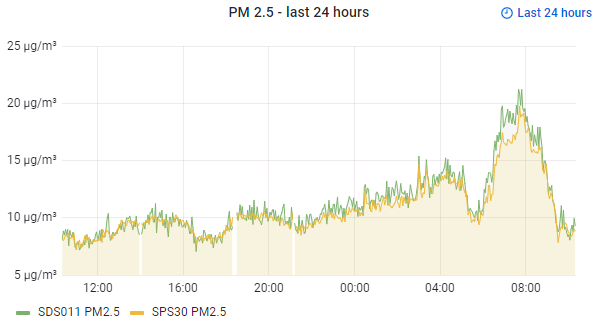 (hourly updates on the plot from
kachelmannwetter.com
)
The SDS installed in the nam enclosure is a few months younger than the one in the airrohr and usually yields just 60%: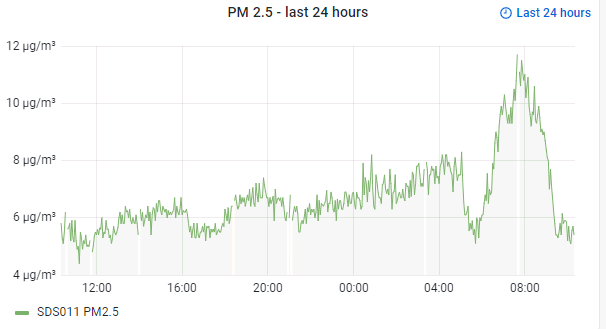 I put the low reading SDS011 into the airrohr assembly and it was still reading low. I even tried different samples from the same order and they all read low.
That brings me to the (probably controversial) question if a user-defined scaling factor should be added to airrohr and nam firmwares to allow the adjustment of the PM results. Of course this factor should not be changed unless a reliable reference is available.