Last week I decided to put the SDS/SHT unit inside our (old wooden) Stevenson screen, but last night I got ridiculously high PM readings: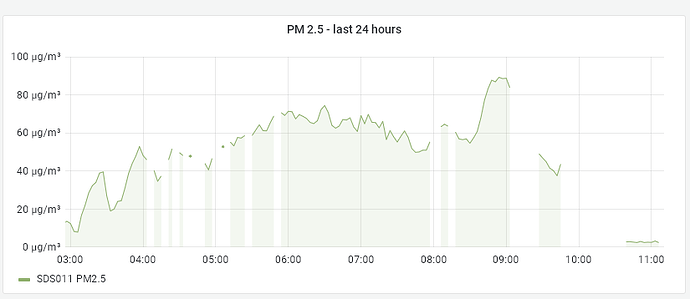 and the unit started becoming very spotty as you can see.
Apparently it just can not handle really high humidity values: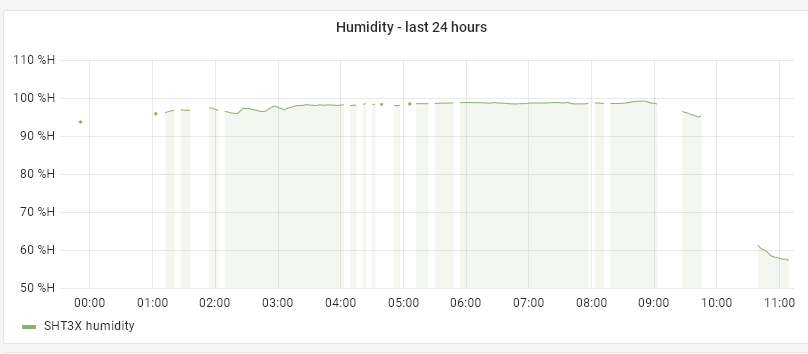 I had not seen this before with this (fairly new) sensor-kit, but that was before it was inside the Stevenson (and this particular sensor-kit had not seen such high humidity values yet).
Anyway, I took it out (and indoors) a few hours ago, and the PM values dropped to normal again. But honestly, this is really bad. RH above 80% values are very common here during nights, it's in a field outdoors, so essentially this means we can't put the sensors outdoors.
Is there any experience with this by others? Are these misreading related to humidity/condense on electronics, or are they related to the actual SDS sensor not getting it when there's fog on top of its membrane or something?