Hello dear Community! I have a trouble with some of my sensors and the connection to the database and i'm looking for a solution
The status of these sensors look like this: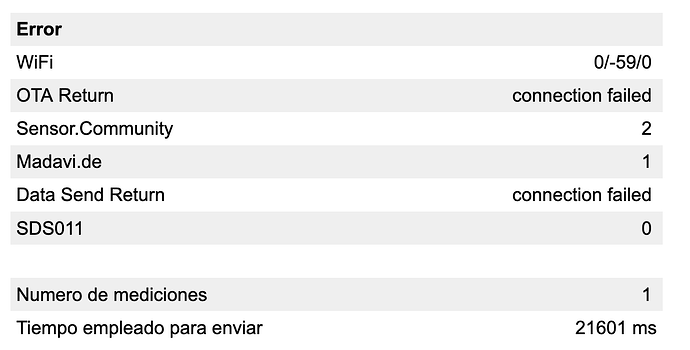 And is happen with my own arduino compilation and the standar firmware. I don't now but i have the suspicion that maybe is a ban from the database sistem or my router configuration or company behind (i don't remember any extra configuration)
Thanks!