Hi,
I received my kit from nettigo a couple of days ago.
All sensors are working just fine, but the temperature-data is not transmitted to sensor.community: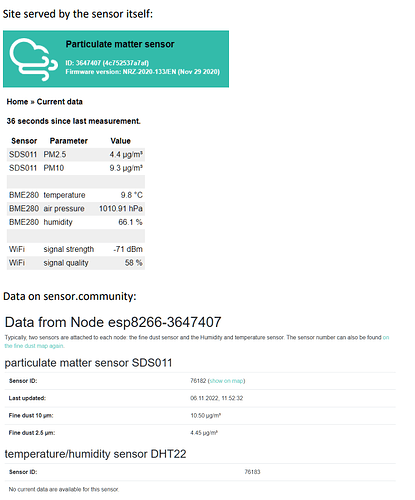 Since it says "DHT22", but I actually have a BME280, I guess, the sensor types got mixed up somewhere. But how can I fix this?
Thank you!
Andreas